As your baby grows, it is normal to gain weight during your pregnancy. In the first trimester (first 12 weeks), most women do not gain much weight (usually less than 2 kg) – which is just as well for those who have morning sickness early in pregnancy.
Some women even lose a small amount of weight. If this happens to you, you do not need to be concerned as long as you start to gain weight steadily in the second and third trimesters of your pregnancy.
While most women gain between 11 kg and 16 kg, how much weight you should gain is influenced by your pre-pregnancy weight. If you were underweight before pregnancy, you may need to gain a little more, and if you were overweight, you should gain a little less.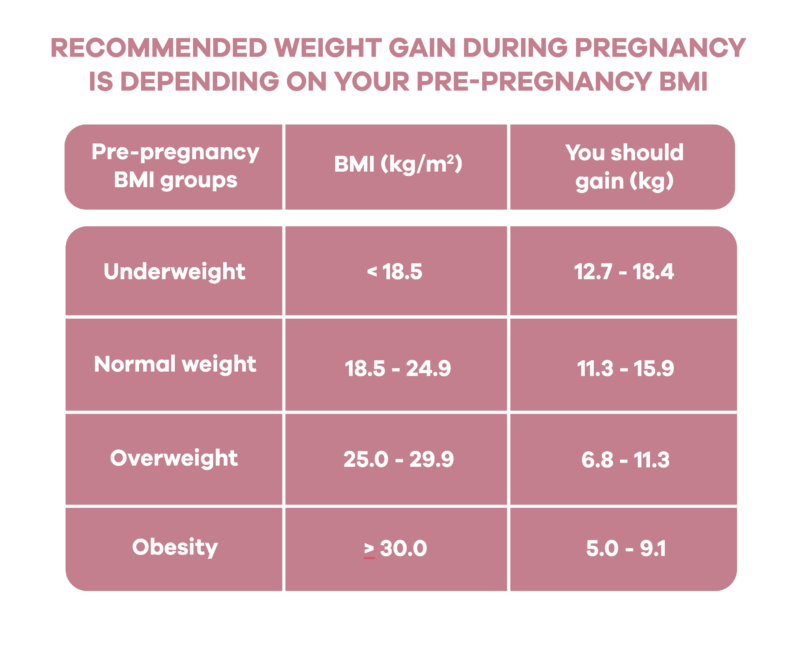 You can use a BMI calculator  to work out your pre-pregnancy BMI.